We have
many

certifications to meet your demands.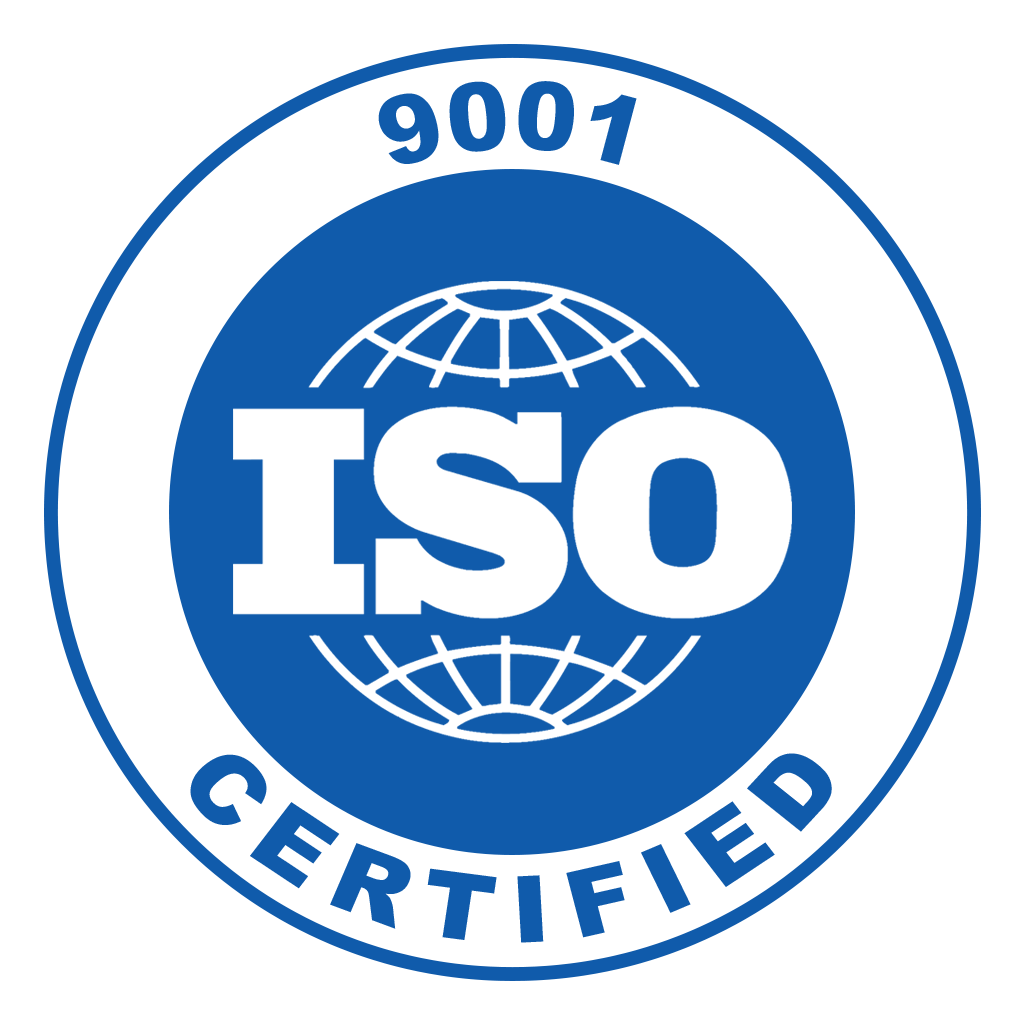 ---
Öko-Tex Standard 100
All the products of our company have ÖKO-TEX STANDARD 100 certification, the best known standard referring to the testing of textile articles that concern the presence of harmful substances to human health.
Thus, it ensures that our products are organic and contain no harmful substances to skin.
The certificate is issued by Innova Text, Hungary and it is renewed annually providing the guarantee of comfort for our customers.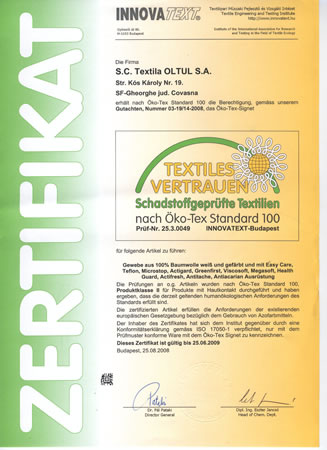 ---
Quality System Management ISO 9001
ISO 9001 (International Organization for Standardization) represents the certification offered for customers that our society operates based on an internationally recognized quality system and it is representative both for product quality and organization management.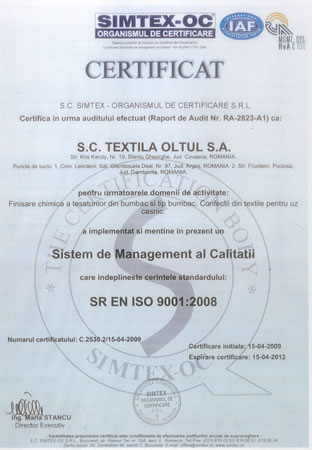 ---
BSCI
The BSCI Certification is designed on the basis of labour standards of the (ILO) International Labour Organisation and other important international regulations, such as the UN Charter for Human Rights, and national regulations.
Our factory proudly achieves the highest possible rating (A) in all of the audited categories.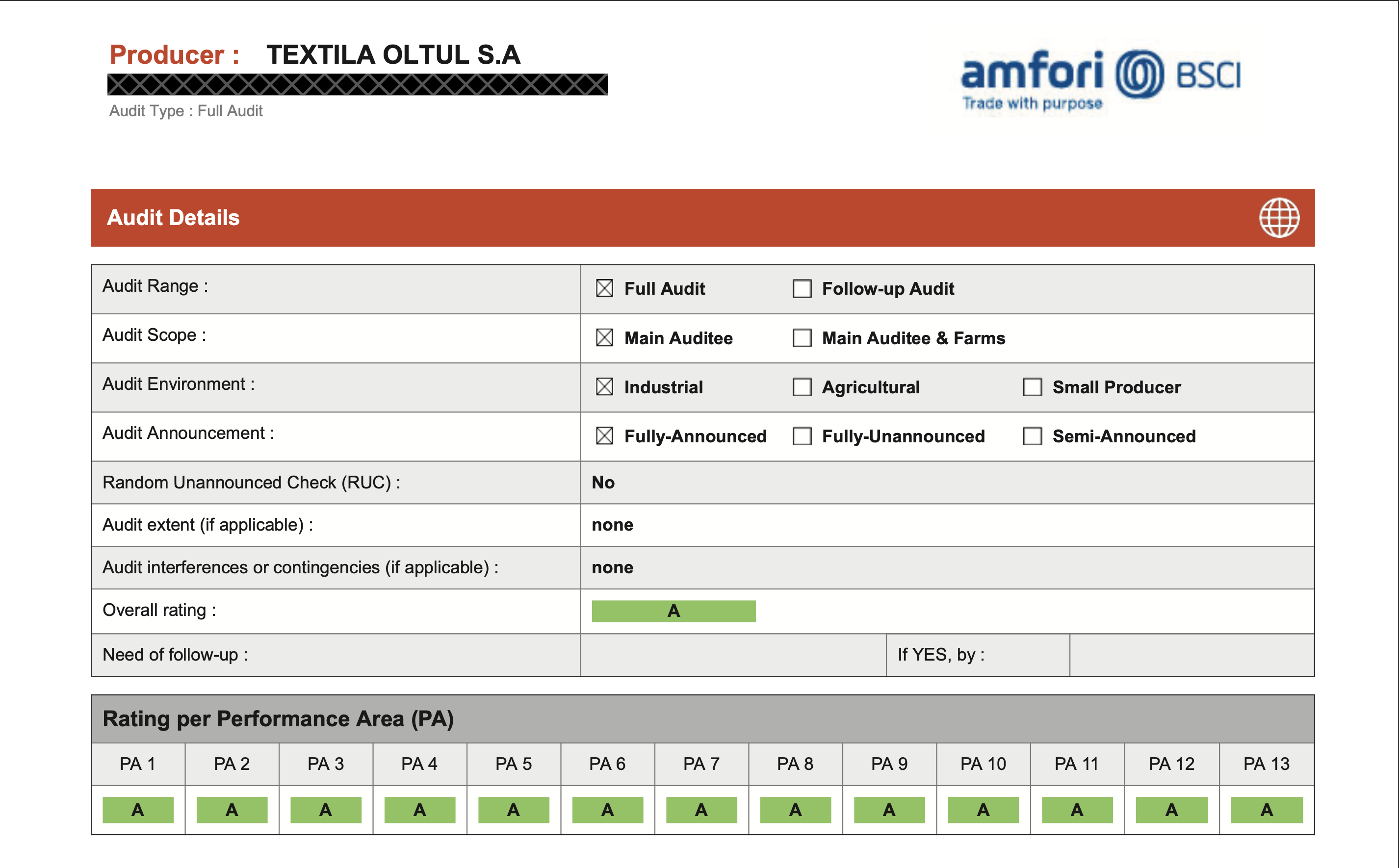 ---
GOTS
GOTS ensures the organic status of textiles from the harvesting of the raw materials through environmentally and socially responsible manufacturing all the way to labelling, in order to provide credible assurances to the consumer.
The standard covers the processing, manufacturing, packaging, labelling, trading and distribution of all textiles made from at least 95 percent certified organic natural fibres.
The certification bodies regularly audit all parties involved in the manufacturing of GOTS-certified textiles through comprehensive on-site inspections, in order to verify that all GOTS environmental and social requirements are met.
Certification to GOTS helps to ensure compliance with each of the 17 UN Sustainable Development Goals.